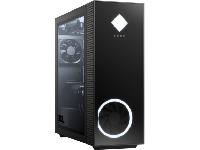 https://www.hp.com/us-en/shop/pdp…_education
Sign in to your EDU account on the HP Store. Be sure your account is a HP Education account or the deal will not work. Go to "My Account" and under "Store Membership" it should say HP Education. If you have a working EDU account the price on the product page will show up as $2,374.99. Add the product to your cart and use promo code 10GAMER2021 for a final price of $2,137.49.
I ordered mine 2 days ago and it is arriving today. The best price I've ever seen on a PC with a 3080Ti and other decent components.
Specs:
Intel i7 11700k
Nvidia 3080 Ti 12 GB GDDR6X dedicated
HyperX 32 GB DDR4-3200 XMP RGB MHz RAM (2×16 GB)
4 DIMM Slots
512 GB WD Black PCIe NVMe TLC M.2 SSD
2 TB 7200 RPM SATA HDD
Intel WiFi 6 AX 201 (2×2) and Bluetooth 5 combo
800 W Gold efficiency power supply
3 M.2 Slots, 1 PCIe x16, 1 PCIe x4
Windows 11 Home
If you are making a new account go through this link . When I first made an education account it did not work correctly and I had to contact customer support to get it working correctly.