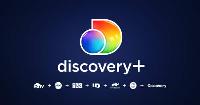 3 months of Discovery + (ad-lite plan) for 99 cents per month. This is a Black Friday deal and expires on Mon the 29th (you need to sign up by then) -
https://www.discoveryplus.com/lapsed/
This does require a credit card and to cancel before you're charged at the three month point. I've tried virtual cc with D+ in the past and they don't work (Privacy and Citi), but maybe you'll have better luck.