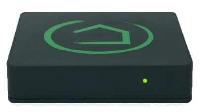 On sale now through Nov 30. Looks to be lowest price so far for the new C-7 hub.
$99 w/free shipping

https://hubitat.com/products
Hubitat Elevation® US
Includes the Hubitat Elevation® Model C-7 Hub with internal radios for both Zigbee and US frequency Z-Wave (908.4 MHz), US 120V power supply, Ethernet cable and User Manual. For shipment to 48 states mainland US only.