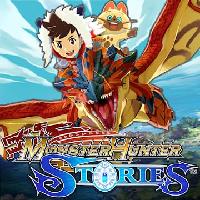 Monster Hunter Stories

About this title:

In a world where large monsters roam, and people everywhere make a living hunting, there's a remote village of people who follow a different set of customs. They are the Monster Riders, a people who don't hunt but instead form bonds with monsters.
The monsters that form kinships with Riders, known as "Monsties," possess incredible powers.
Join the adventure and "Ride On!"