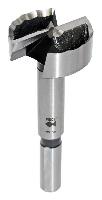 These are some of the highest-quality Forstner bits on the planet. I've been watching this set for a while now. It averages ~$325-350, often sells for $400+ from the big woodworking stores, and has been running as high as $500 lately. This is cheaper than Amazon's ever lowest price, according to the triple dromedary.
https://www.acmetools.com/wave-cu…28087.html
Also available right now for $257.57 at Amazon as an alternative, but limited stock. Still a really good price if the ACME Tools stock runs dry.
https://www.amazon.com/gp/product/B008KIUFGS
Looks like it may have been listed at Home Depot for under $250 recently, but is currently out of stock. I assume that's why Amazon's price dropped back down now.