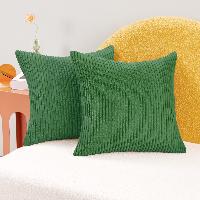 Deconovo via Amazon has Deconovo Solid Throw Pillow Covers for $10.99~$20.99 on sale from $4.67~$8.92 with 50% off coupon on limited time deal price.
Deal Instructions:
1. Choose from the following
2. Select 50% coupon on the product page and then add the items to cart
3. Proceed to checkout
4. Final price will vary depending on your selection
Tips: It discount one item per order. The coupon will work again if you order separately. Make sure you refresh the page after ordering to see if the coupon shows up again.