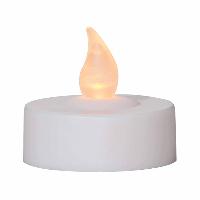 For the savvy Walmart shoppers:
The usual after Christmas clearance just moved this morning to its next 75% OFF step at Walmart B&M stores. The online discount is very likely to be the same.
The final step will be 90% OFF in about one week.
Yes, of course, some stores are already cleared of Christmas stuff, but some seem to have had late arrival of the merch and were stocking the shelves after December 25. I was lucky to still find Christmas gift packs of cheeses and cosmetics, shaving razors, etc. Plenty of LED lights at some stores.
In this seasonal sale Brickseek shows discount % off, and not the actual stock on anything Christmas related.
Sample of 75% off
https://brickseek.com/walmart-inv…=686177767
Check these LED tea lights in your area – reg price $2.88 – if they are now 72 cents, on 75% clearance, then other Christmas stuff will be also discounted at the same % off level.
https://brickseek.com/walmart-inv…=860050973
Again, in this after Christmas clearance sale you check BS to find out the percentage OFF in your area, and not the actual stock which disappears at the blink of eyelid.
Good luck, y'all! And may the odds be ever in your favor!