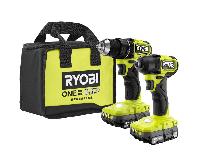 Factory reconditioned.
Best price I've seen on brushless drill/driver combo, particularly the HP combo. Doesn't explicitly say, but the batteries pictured look like the 2ah HP batteries. Those usually sell for $79/each.
https://www.directtoolsoutlet.com…ZRPSBCK01K
I've had decent luck with factory reconditioned stuff from Direct Tools. Had one broken part on a drill press, but it was replaced after a call to customer service, no questions asked.