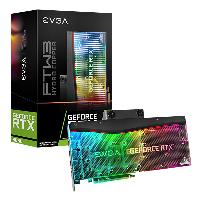 If you use the Slickdeals web extension, most of the codes will give you an additional 3% off when entered in as Associates Codes, bringing the total for the bundle to $863.29. Other codes can be found online, but Associate Codes cannot be posted here, because most are referral codes, and I cannot be sure.
EVGA GeForce RTX 3080 XC3 ULTRA HYDRO COPPER GAMING, 10G-P5-3889-KL, 10GB GDDR6X, ARGB LED, Metal Backplate, LHR
AND
EVGA Z12 RGB Gaming Keyboard, RGB Backlit LED, 5 Programmable Macro Keys, Dedicated Media Keys, Water Resistant,
https://www.evga.com/products/pro…P5-3889-KL
Should give option to bundle this for free, after adding video card to cart.
EVGA – Products – EVGA Z12 RGB Gaming Keyboard
Additional Requirements
Hydro Copper Product: Must be used in connection with a custom watercooling loop to function properly. A custom watercooling loop will consist of at least a pump, radiator, coolant, fans and tubing.