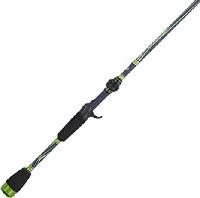 https://www.amazon.com/dp/B084LN5…9QSQDB4NYF
This is the first rod ever with bluetooth capability powered by ANGLR, capable of linking to ANGLR's app and digital logbook as well as Lowrance's HDS LIVE units, GEN 3 units and Carbons. There's a button in the butt of the Virtual Rod that, when pressed, will drop a waypoint in the ANGLR app instantaneously freezing that moment in time and recording barometric pressure, wind speed, wind direction, time, GPS location and so much more.
This rod is usually priced at $129, Happy fishing everyone!!!