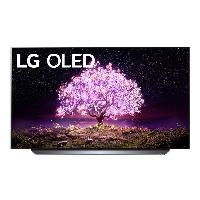 Saw that Microcenter has the 48" LG OLED48C1 in-stock in my area for $899. In-store pickup only.
https://www.microcenter.com/produ…rt-oled-tv >$899.99
Figured this may be helpful for those with a Microcenter in their area and who would prefer working with a B&M store for purchase. Have seen recent prices for $999 + 4 year warranty from online retailers (just search SD), so you can decide what is most important to you.
Edit: I was able to get Best Buy to price match the $899 price due to having a Microcenter near local Best Buy. Worked out for me as I had BB gift cards I've been meaning to burn. Something to consider for others with this in-stock near them.