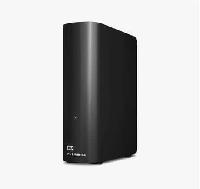 Western Digital is offering the Elements (similar to Easystore) external hard drive in 8TB and 10TB capacities at their own web site, for $110 and $130 respectively. These are "recertified" by WD and includes a 30-day money-back guarantee and a 12-month warranty. (Unlike the current eBay deal, the warranty appears to be offered by the manufacturer itself.)
If you play your cards right, you can add some slick to this deal:
If you load up your cart and then abandon it, a day or two later WD will send you a coupon code for 15% off.
A populaR cash back site is currently offering 5% at this site. (Up till yesterday, it was 10%.)
Thus, the $130 10TB drive can now be had for as little as $105; the $110 8TB drive for as little as just under $89.
https://www.westerndigital.com/pr…00HBK-NESN
Yesterday, I managed to purchase four $130 10TB drives ($520) with 15% ($78) off and 10% ($44) cash back, making each drive about $100. With today's 5% cash back, that would be $105 per.
Inevitably this thread will discuss the merits and risks of purchasing a recertified drive. However, with the right RAID and backup strategies in place, you can mitigate your risk.