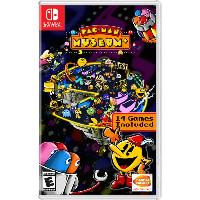 GameFly
Try coupon code GAMEFLY05 for an extra 5% off (limit one-time use only)
PAC-MAN Museum + (Switch) Pre-Owned $14.99 $29.99

Play 14 classic and nostalgic games from the legendary PAC-MAN series.
All GaemeFly pre-owned games include their original case and inserts, unless otherwise noted.
Note: Also on Xbox Game Pass if you happen to have that as well.