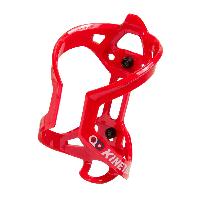 https://www.amazon.com/dp/B00TCQR…gToDp&th=1
$3.30 for red. Retails for $9 on Kinetic website. $7.91 for white.
Bike Water Bottle Cages by Kinetic by Kurt
The Kinetic Twenty20 Bottle Cage ergonomically improves the simple act of grabbing a drink on the bike. A natural arm motion removes and replaces a bottle at an angle of approximately 20 degrees off-center. The Twenty20 Bottle Cage can be mounted on a bike frame at a 20-degree offset left or right allowing bottle insertion into the center of the cage, rather than in from the side.