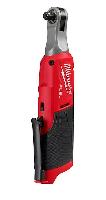 https://www.homedepot.com/p/Milwa…/315442497
Here is your typical Home Depot "Hack". This time, purchase a 2.5Ah and 5.0Ah High Output batteries/charger and get a free gift. Just cancel the batteries (or tool) to get the deal. I chose the M12 High Speed ratchet, but you can use any of the tools on this page:
https://www.homedepot.com/b/Featu…sp=vanity-
Again, to perform the "hack", add the tool plus the "free gift" option into your cart. They will both show a discounted price in the cart. Place the order. Either cancel one of the items right away, or return the item you don't want in store.