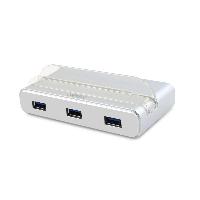 Saw this 50% off code that applied to a few different USB OTG Hubs & Chargers when I was hunting for one for my new Surface Pro. Seemed like good deals, considering ones on Newegg were about $18 without any AC Adapter!
All items are also eligible for Free Super Saver Shipping on Qualifying Orders of $25+ or Free 2-Day Shipping with Amazon Prime
Seller Warranty: 2 Year Ocean Technology LLC Warranty + 24-Hr Customer E-mail Support.