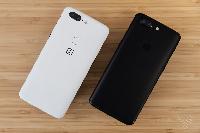 Enjoy,
Source:
The Verge
https://www.theverge.com/2018/1/1…0-affected
"…Credit card payments will remain suspended on the OnePlus.net store until the investigation is complete, with customers able to purchase items through PayPal in the meantime. OnePlus says it is working to implement a more secure credit card payment method before it re-enables them."
In my humble opinion, this breach is somewhat dangerous due to OnePlus is a well-known Chinese company, and its headquarter remains in China and is being monitored the Chinese government and other Chinese groups.